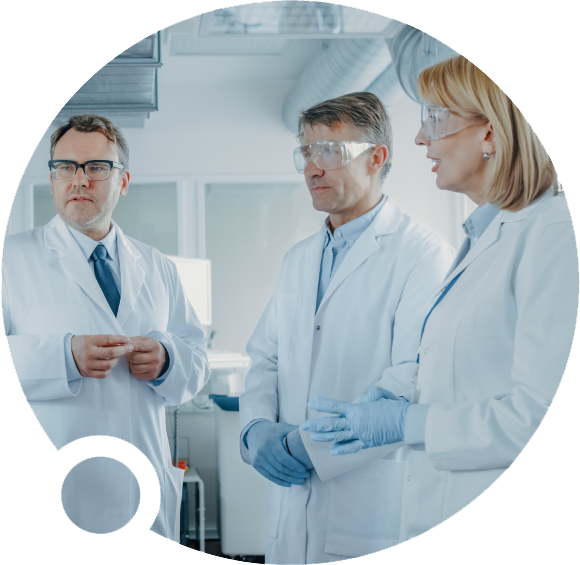 Talk to our R&D Experts
Need advice on new product development or technical issues? Our highly experienced R&D team is here to help and guide you through the application of Nu-Mega's Driphorm powders at benchtop, pilot or commercial scale. Nu-Mega's R&D team can provide support with:
Formulation development
On-site technical assistance
Shelf-life stability validation
Analytical verification of DHA fortification
Regulatory support including nutritional labelling claims.


Alternatively, if we don't have a microencapsulated solution that meets your brief, let us develop one. Nu-Mega's R&D team can develop, trial and fine-tune new microencapsulated powder formulations at benchtop scale to meet global industry requirements and regulations.
With new in-house capabilities, including wet processing equipment and a pilot spray dryer, successful formulations can be promptly progressed to pilot scale to further assess powder stability as a raw material and in application before commercialisation.
Nu-Mega's R&D team understands industry trends via involvement in research projects with major universities and attendance at key global nutrition conferences and trade shows. You'll be talking to the research scientists and technical experts who are the driving force behind Nu-Mega's own product innovations.
Contact our R&D team at sales@nu-mega.com